We had a wonderful response to our survey on Codesigning Social Impact with over 60 people volunteering their experiences and perspectives for the survey.
From this group we selected fifteen to join us and a handful of observers in an online workshop, to codesign a set of shared values which would guide the future development of the Local Access Programme.
Using a combination of Zoom and Google Jamboard, attendees were able to collaborate fluidly in synthesising their experiences into a shared value structure.
Some of the questions our facilitators asked them to explore included: which values from attendees' own stories should be reflected in the programme and what would make LAP a trustworthy initiative in the city.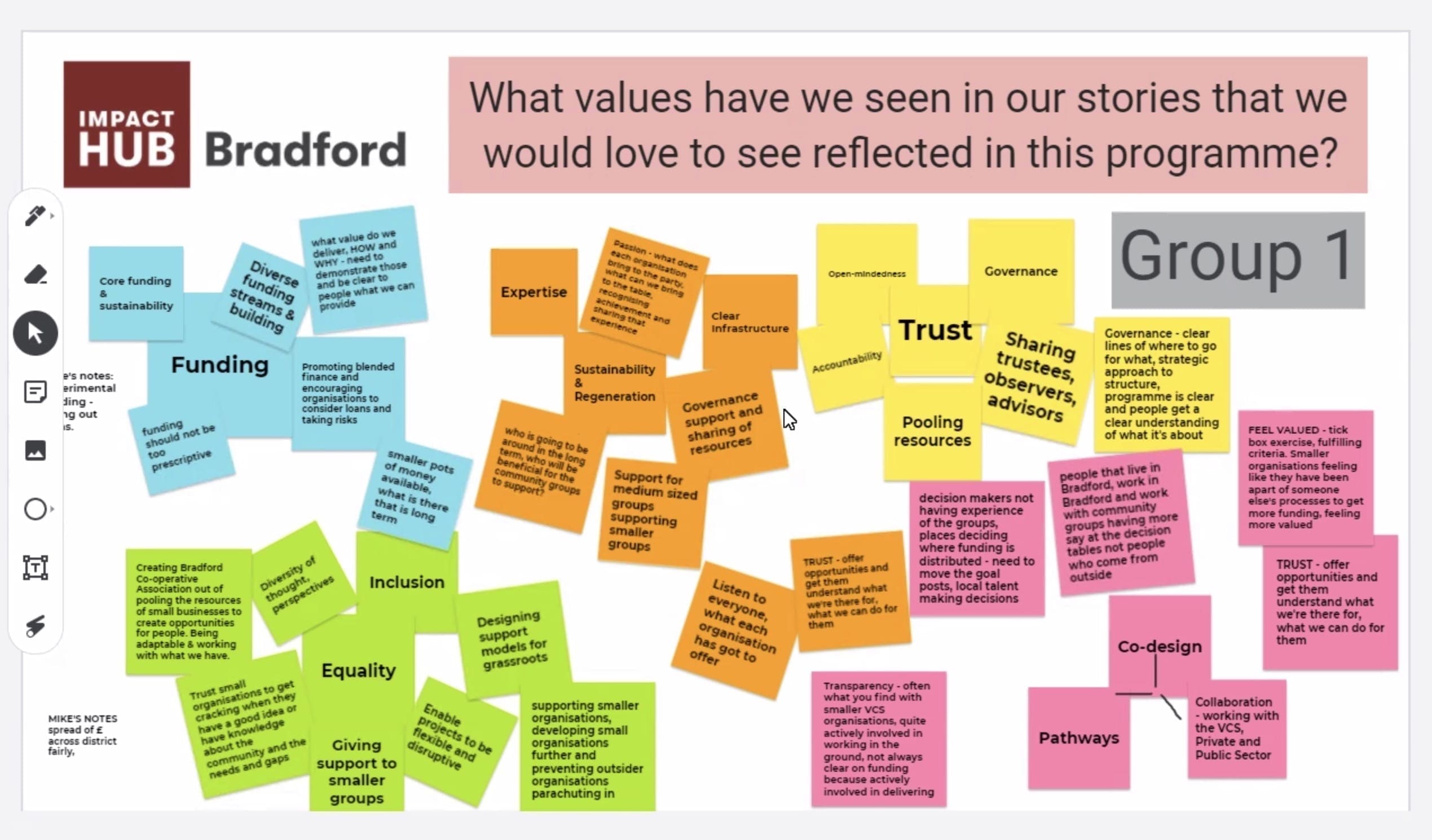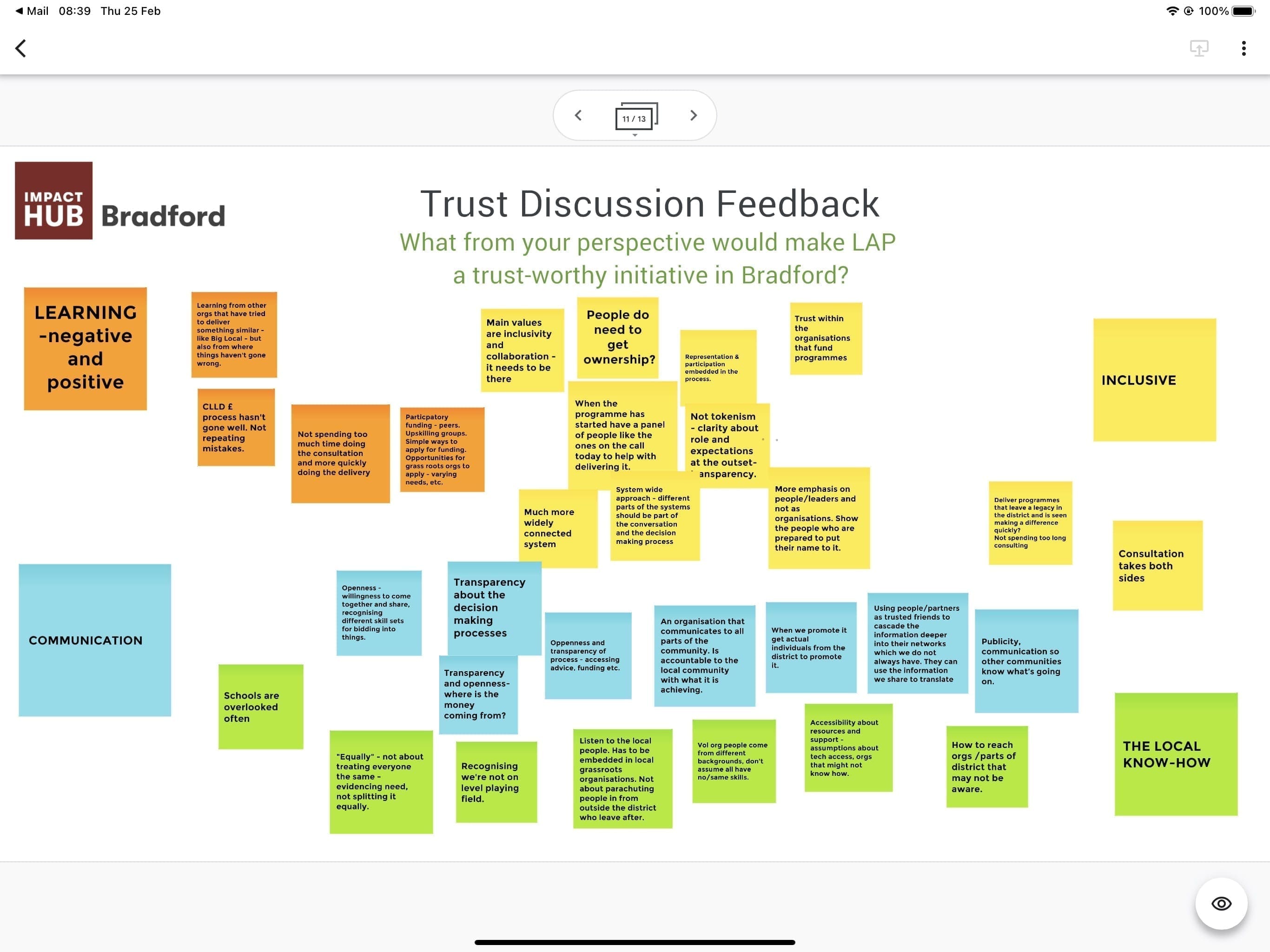 The group was a wonderfully diverse and engaged representation of Bradford's talents and we're really pleased they'll continue to guide the development of the programme.