We're very excited to announce the opening of applications for Unltd's Social Enterprise Support Fund – offering grants between £10k – £100k – is open for applications from 25th November and that Impact Hub Bradford will be working with Unltd to assist Bradford's social innovators and social entrepreneurs in applying for the fund.
The fund's aim is to support social entrepreneurs in England to get their social enterprises back on track, and particularly those working with communities that are recovering from the COVID-19 pandemic.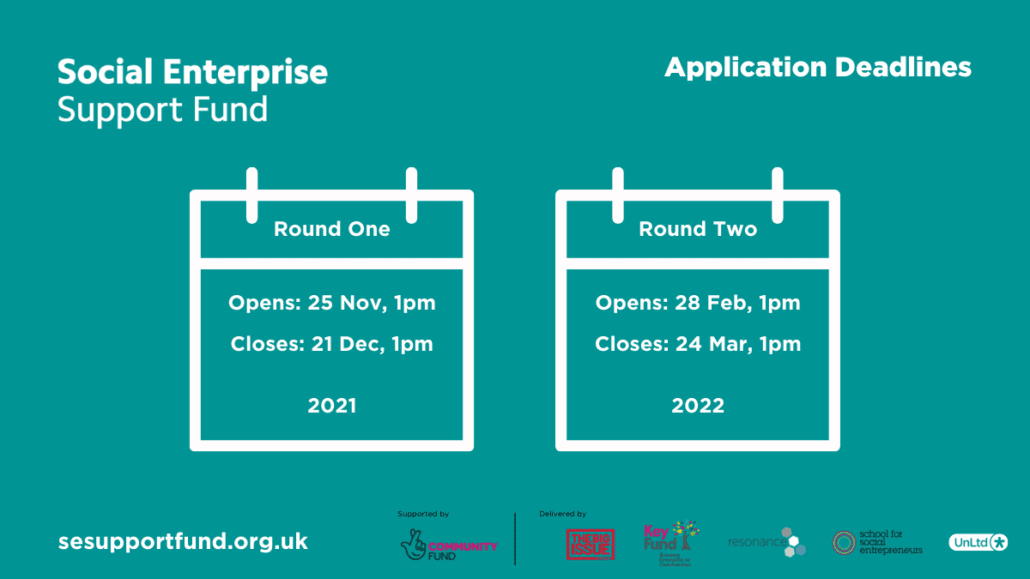 The Social Enterprise Support Fund is being delivered through partners UnLtd, The School for Social Entrepreneurs, Resonance, Big Issue Invest and Key Fund, made possible by the National Lottery Community Fund. The partners are working towards a benchmark of more than 50% of grantees across the fund being disabled and / or from a Black, Asian or minority ethnic background. They are also particularly encouraging applications from enterprises led by those with direct lived experience of the social issues they are trying to solve.
The first round went live at 1pm on the 25th November and will close for new applications and submissions on Tuesday 21st December. We advise you to start your application early so that you have plenty of time to get it just right and access any support that you might need! There will be another opportunity to apply over the next three months, with the second-round reopening in February 2022.
Find out more about the criteria and how you can apply at sesupportfund.org.uk or get in touch with us at [email protected] for support with your application.