Last week we were excited to host the digital launch of SUSTAIN, our collaboration with PwC, to support organisations trying to make a social impact in a post-pandemic world.
SUSTAIN is a six-month programme of targeted support designed to equip organisations with skills, support and access to networks as they navigate the challenges of the post-COVID recovery period.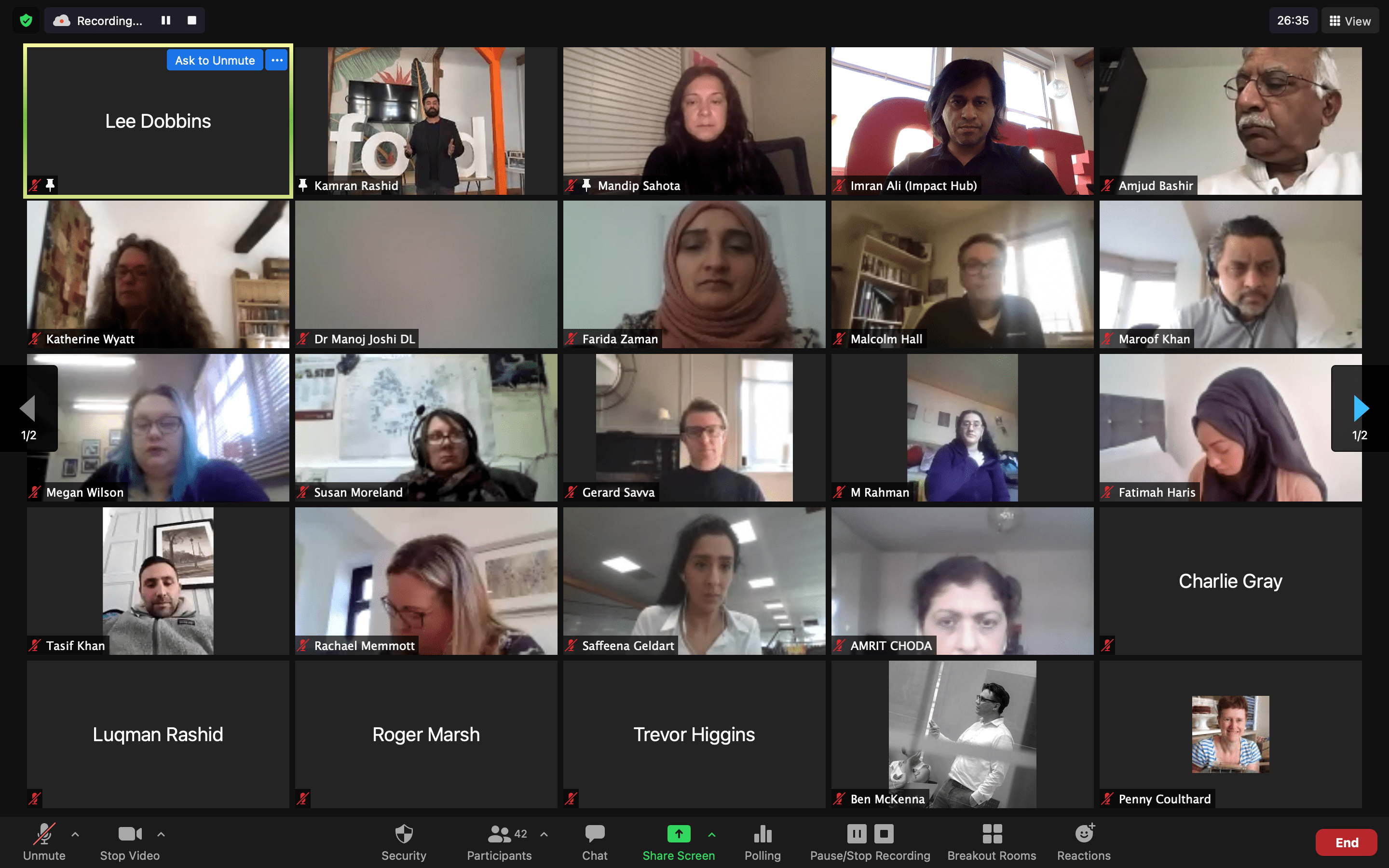 We were joined by almost fifty attendees over lunch, with contributions from our CEO introducing the programme, PwC's Lee Dobbins on their Social Entrepreneurs Club and our own COO, Mandip Sahota outlining the benefits of Impact Hub membership. Later, we invited attendees to codesign some of SUSTAIN's content, through a series of rapid-fire polls to choose masterclass subjects, set communication priorities and agree the monthly commitment of time SUSTAIN's beneficiaries would be making.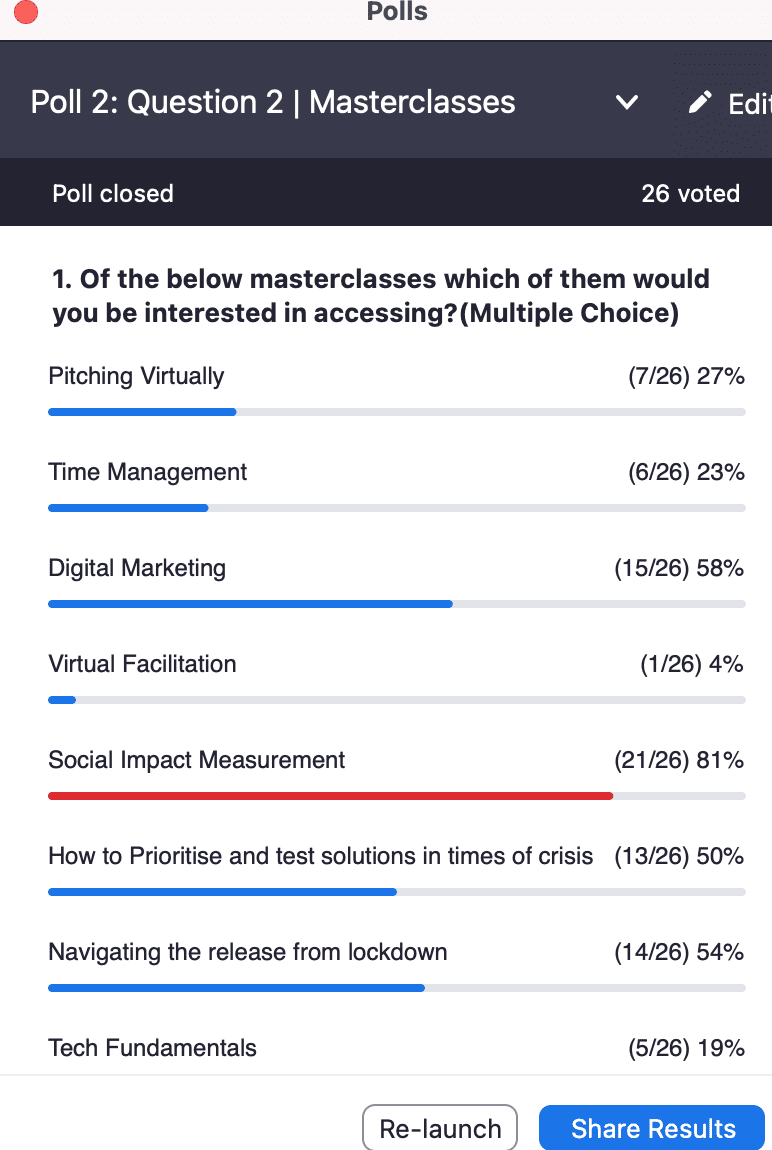 The insights gained from this interactive segment were invaluable and we'll certainly be using them to guide the design of SUSTAIN and draw in those who contributed their perspectives during the launch.
You can replay a recording of the 45-minute launch below. Don't forget, you only have until 9am on 8th March to apply!