My career in technology, research and innovation cultures over the last twenty years has been shaped by two central ideas – diversity and collisions.
My first vivid experience of this was trip to MIT's Media Lab in Boston. At the time, I worked for Orange's Technology Research team, scouting the world for startups and ideas we could invest in and acquire. Visiting Media Lab was a revelation. The lab existed as a nexus point between MIT's various schools, creating a diverse, serendipitous and experimental culture which created ongoing opportunities for people from those schools to encounter each other's works.
The second inflection point came as I left Orange to work on translating what I learned in Boston, to developing the technology ecosystem of Leeds. In working to launch the city's first coworking space at Old Broadcasting House, I came across the work of Tony Hsieh and the Downtown Project – a large scale placemaking project, to transform downtown Las Vegas into a creative and innovative hub.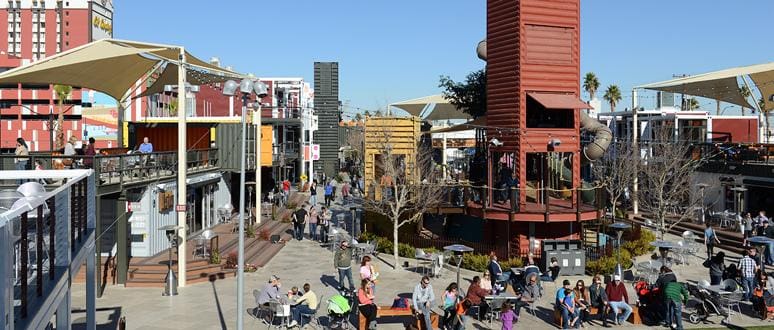 Already a successful entrepreneur and designer of a humane and innovative corporate culture as the CEO of online shoe retailer Zappos, Hsieh would speak of harnessing the 3 C's – collisions, co-learning and connectedness. Collisions in particular became a metric that became a quantifiable, human-scale measure of the health of an innovation place. Hsieh would relate that he could spend 1000 collisional hours a year in Downtown Las Vegas – each a serendipitous encounter, where people could randomly run into each other and share ideas.
As 30 Chapel Street evolved into Impact Hub Bradford, Kamran, Mandip and I would often talk about collisions and serendipity as both factors of our space design, but also as measurable activities across our members and the communities which we intended to serve.
Though Bradford, has a wonderful diversity of cultures, we believe designing our programmes, our space and our projects with collisionable opportunities can help shepherd and orchestrate a diversity of ideas too.
We already see collaborations emerging naturally from proximity between our members and our programme attendees and throughout 2021, you'll hear us talk more about Collisions, Co-learning & Connected and how we're hoping to use these ideas to guide our work. Kiyan Rajibi's Collisions: How Interactions Become Actionable offers a useful set of rules which can help codify some of Hiseh's ideas in an organisation:
Create spaces that cultivate interactions.
Design structured interactions between people of different backgrounds.
Create open communication channels.
Get everyone on the same page.
Don't forget to get out of your bubble.
Tragically, Tony Hsieh died a couple of weeks ago, but his influence in my thinking lives on and I hope Impact Hub Bradford has internalised some of Hsieh's ideas in our work and continues to create meaningful collisions and serendipity that adds to our city's prosperity.